Is it Over?
Nope! You still have one weekend of Veganuary left!
Hey there! So glad to be connected! I'm LA from Black Girls Eat. You are getting this newsletter because you signed up for it or because someone was kind enough to share it with you. Either way….that makes me happy! I'm a plant-based advocate which means I'm trying to get more people to put more plants on their plates. And I'm having a good time doing it!
We've got one weekend left in Veganuary. It is a 31 day celebration of all things plant-based. No animal products allowed. So as we wrap up the month, let's add a new fruit, grain or veggie to your plate. You have the power to decide to make one meal a day that doesn't include dairy or animal products. I believe in you!
Did you try any new produce? Anyone try a completely vegan meal once or twice a week? If not, that's okay. We still have few more days left. So what can you do to get more plants on your plate this weekend? Visit the Black Girls Eat website for all kinds of really easy plant-forward recipes. Below are some of my favorites: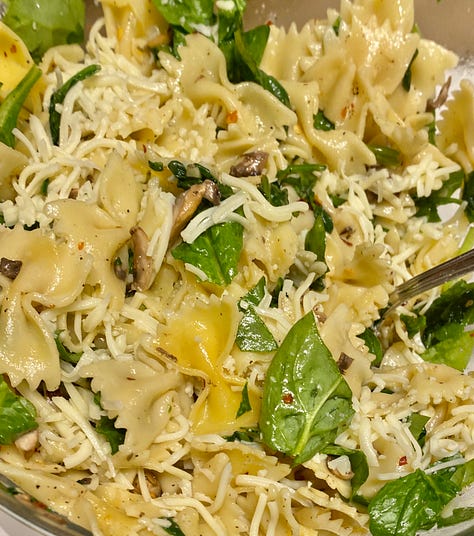 I'm not pretending that I went full fledged plant-crazy all at once. I was the girl eating the same 5 vegetables every week. It took me a minute to stop avoiding all kinds of fruits, grains and veggies. It's like I made decisions when I was 10 and I never looked back! I had to re-introduce myself to the produce section and I gave myself weekly challenges. Leaning into a plant-based lifestyle actually expanded my food vocabulary. I thought it would be boring. I am learning everyday just how interesting it can really be!
Still Working on Your Refrigerator?
Getting ready to lean into making healthier food choices? You have to tackle your fridge! All foods from the holiday season must go! Put everything from the fridge on your kitchen table and take a look. What story is your fridge telling? Ready to get started on your plant-based journey? Try my easy 5 Day Email Class and let's go from plant-curious to plant-focused together!
The Recipe: Caramel Popcorn
People are always surprised when I share recipes that one would presume are on the no go list. The truth is, I'm not interested in any aspect of life that doesn't include snacks! I ate so much caramel popcorn as a kid, I was thrilled to learn how to make it at home. This is a perfect snack to get me through all of these NFL playoff games. And no, I don't want to talk about the Broncos!
The Random: My Fridge File
Just when you thought I was done talking about the refrigerator….check out this great video of me cleaning out my fridge at the SheKnows site: https://www.sheknows.com/food-and-recipes/videos/2708541/la-dunn-fridge-file/
Sending hugs to each of you! Hoping that you are finding new fruits, grains and veggies to add to your plate and that you are enjoying the meals you create. Have a wonderful weekend! See you next week!
Thanks for reading Recipes and Random-Ish by Black Girls Eat! Subscribe for free to receive new posts and support my work.